Arts & Technology

Digital art where you are the hero!
Giving everyone the opportunity to create their own NFT (non-fungible token) to connect audiences and brands through digital art and movement.
BLOCKCHAIN YOUR ART is a real-time interactive phygital art experience that creates engagement and extends the experience of your event / brand with the community. A new form of interaction to immerse your audience in your universe and give them access to new benefits.
BLOCKCHAIN YOUR ART, Enter the Web 3.0!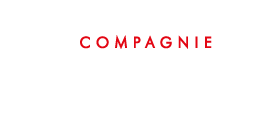 The Body at the Heart of the Images.
Instilling a sense of collective enchantment is an integral part of our performance culture. Passionate about audiovisual performance and experts in the performing arts, we put the Body and Image at the heart of your cultural and event projects to tell a story and make a mark.
COMPAGNIE HYBRIDE is positioned at the crossroads of creativity where Body and New Technologies meet. From interactive movement to the digitalized body, through motion capture and video projection, our choreographies reveal a dance 2.0 with the flows of a new augmented reality.
COMPAGNIE HYBRIDE, get into the Dance 2.0 !