TELL YOUR STORY
INCREASE CUSTOMER EXPERIENCE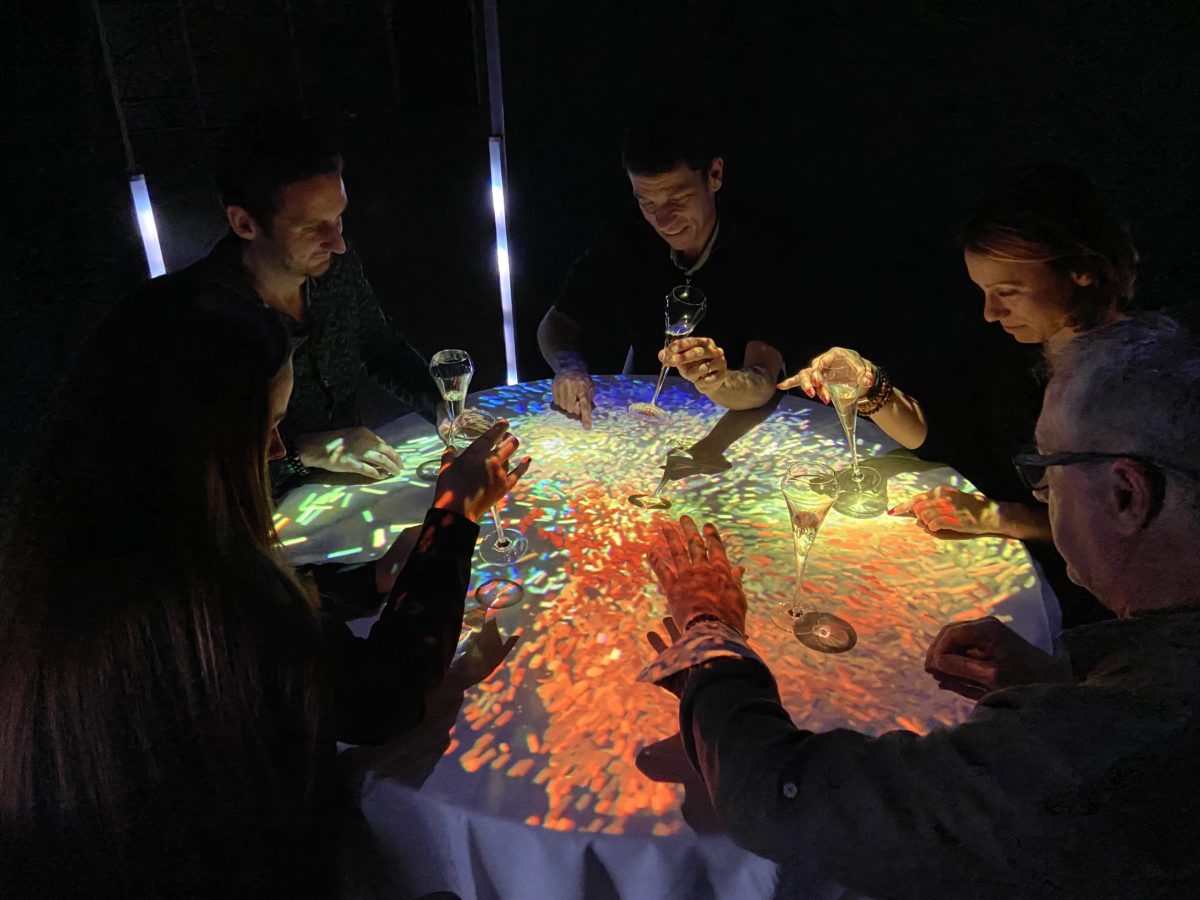 TELL YOUR STORY
CREATE A UNIQUE CONNECTION
Amaze your guests with a unique and exclusive experience.
AN INTERACTIVE EXPERIENCE
A COMMUNICATION AND ATTRACTIVENESS TOOL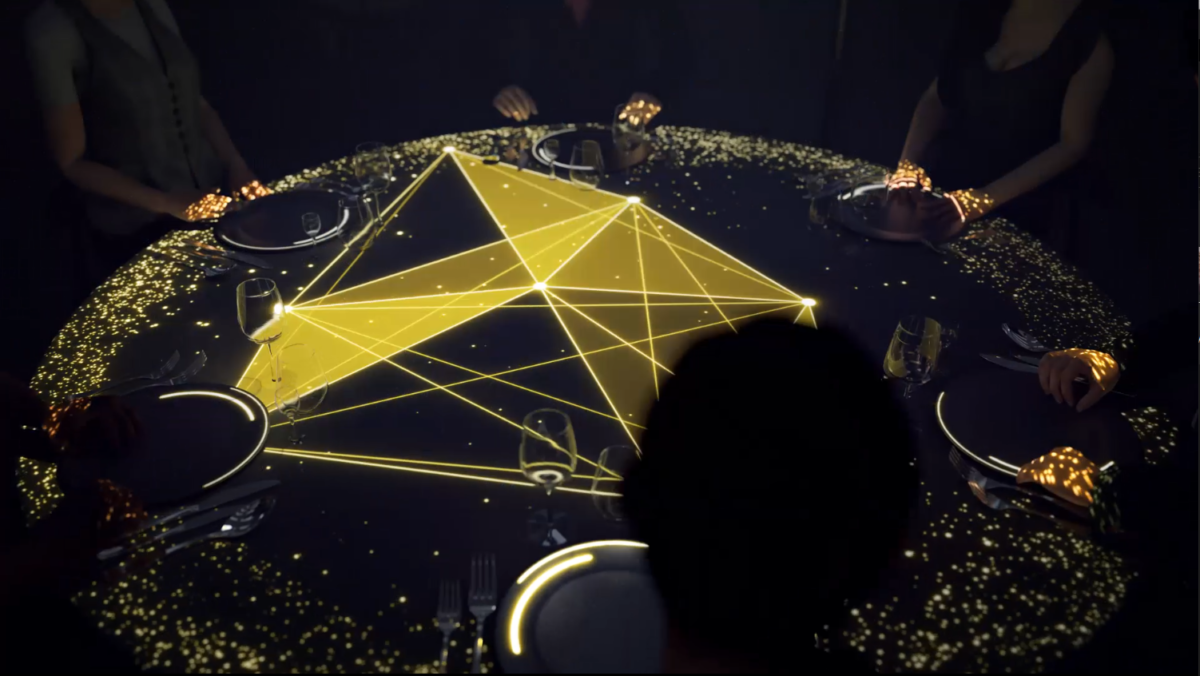 AN INTERACTIVE EXPERIENCE
INCREASE REALITY ON DIFFERENT SURFACES
Invite your guests to connect over dinner. Sensors detect movements to enhance the emotion. Put your hands on a surface and play with the light.
EXCLUSIVE TABLES
MODULAR AND READY TO USE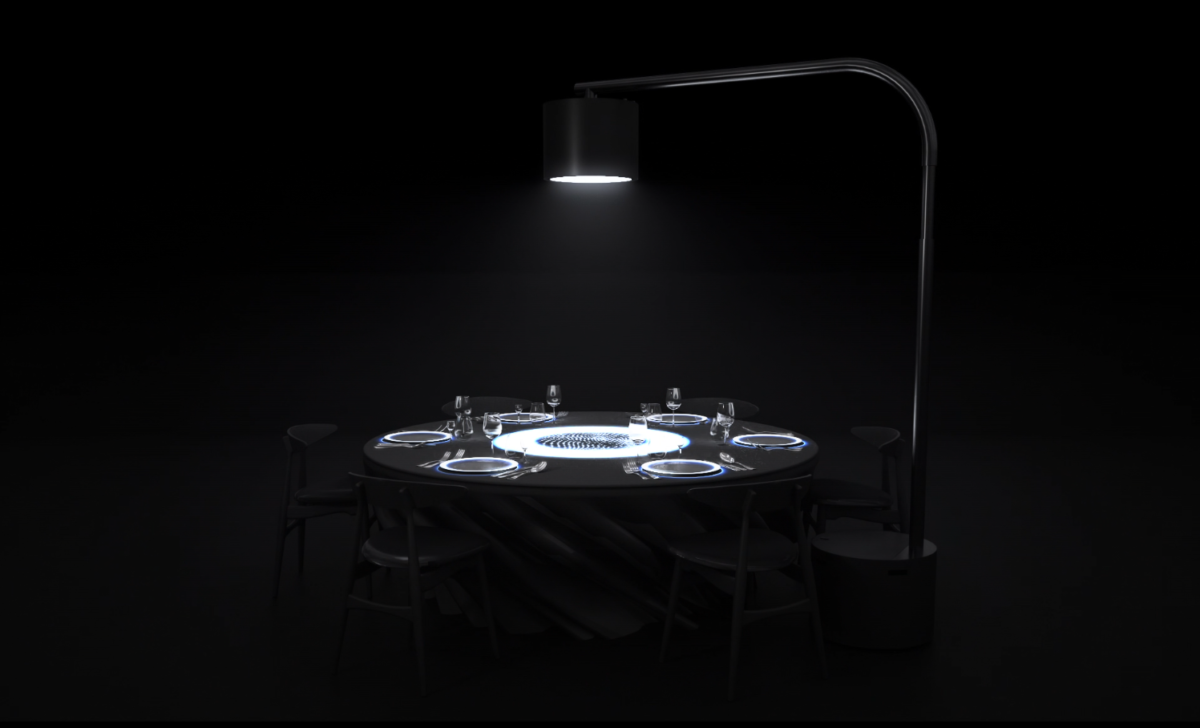 EXCLUSIVE TABLES
THE CHARACTERISTICS
It is an aluminium structure with a steel base to guarantee stability and the offset of its arm. LUMIPOD can be powered by an electric cable or be electrically independent. It is a responsible tool that can be reused hundreds of times.